With many preschool curriculums to choose from, how can parents make the right choice? Choosing a preschool is an important decision in any child's life. The goals of the school should align with the parenting goals of the family. But what about the curriculum? With so many educational "fads" out there, how do we separate the fads from the facts to choose the right one?
Luckily, a Montessori curriculum is time-tested and encompasses the best practiced elements of a top notch curriculum that fosters development of the whole person!
STEM
A STEM curriculum, one based in Science, Technology, Engineering, and Math, has gained much popularity in our culture, especially with the rise in technology. The STEM curriculum focuses on problem-solving by emphasizing these four disciplines through project-based learning, team-based learning, and learning by doing. We are in an exciting time in education with not only technological advances, but also a renewed focus on the development of the child.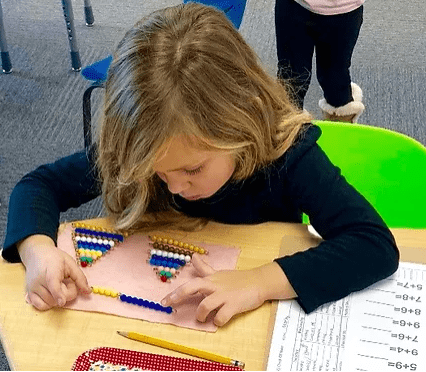 Maria Montessori understood the importance of learning by doing during a time when little research was devoted to early child development. Unlike STEM, however, a Montessori philosophy isn't limited to four disciplines. A Montessori approach to learning is hands-on by design, as the material is specifically created to involve all the senses to capture the attention and focus of the child while simultaneously teaching a concept in any field, not just STEM fields. In addition, a Montessori curriculum aims to enhance child development in all areas, whether that be math, science, psychosocial development, or emotional development. A Montessori education prides itself on introducing math and science concepts through dynamic and integrative material to build strong foundations for future learning.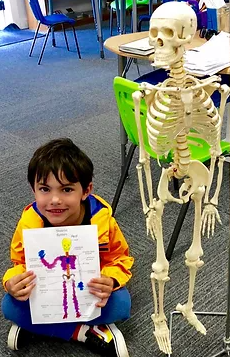 For example, one of Heritage Montessori's proud alumni built on his foundational skills as a Heritage student and has excelled throughout his academic and personal career. Now, our alumnus has graduated from USC Medical School and is in his second year of an OB/GYN residency. A Heritage Montessori curriculum prepared this alumnus to succeed by providing the foundation for learning through manipulating material in a hands-on and interactive manner in order to solve any problem in any field, especially STEM fields.
Here's a look at our alumnus at his medical school graduation!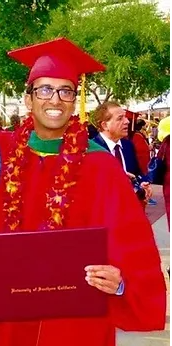 STEAM
Educators realized that while STEM produced interactive learners, something was missing – art! A STEAM curriculum emphasizes the arts as part of the dynamic learning environment while still utilizing the key concepts of a STEM curriculum.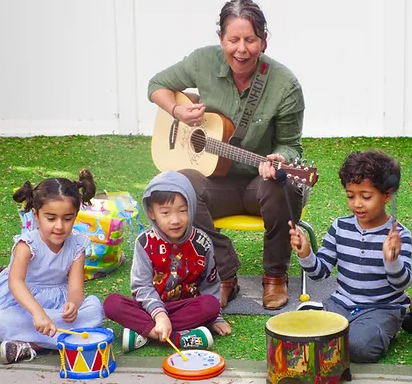 However, this enhancement is hardly revolutionary. Maria Montessori believed in educating the whole person by exposing young children to new experiences in every field, not just fields that were important to the society of the time. By observing children, Maria Montessori concluded that all children developed through a critical period, the time Maria Montessori believed had the highest potential impact on children's futures, as showcased in her book, The Absorbent Mind. During this critical period from birth to six years of age, a child's brain uniquely develops. A child's mind during this period can take in as much knowledge as possible to create a foundation for future success. As a result, a Montessori philosophy capitalizes on this precious period in a child's life and focuses on exposing children to as many new experiences as possible, which includes traditional and unique educational experiences, especially the arts!
Environment/Sustainability
One of the newer fads to enter the academic stage focuses on nature-based learning. This philosophy aims to increase awareness for the environment and create a preschool curriculum that is interactive with the outside world.
At Heritage Montessori, botanical sciences have been a cornerstone of our curriculum since its inception back in 1962! Nothing says hands-on like working in the garden and gaining appreciation of the natural world like watching strawberries and lemons grow right in your school's garden. While nature-based learning (including the Waldorf philosophy) focuses on nature, it tends to exclude foundational concepts like reading and appreciation for work during the critical period. A Montessori curriculum, however, doesn't stop in the garden, and instead, achieves balance in thought and in practice. The lessons in the classroom correlate with the adventures in the garden. For example, a student will plant apple seeds while learning about Johnny Appleseed. As the seed sprouts into a small plant, Heritage students learn about the science behind this growth through botany lessons to enhance students' understanding of the natural world. Our students appreciate their natural world and learn how to care for it by tending to the garden and through Practical Life activities to teach them how to properly clean up after themselves, recycle, and to remember not to litter! Unlike a "designer" curriculum, the Montessori philosophy doesn't limit itself to just one concept; instead, our curriculum focuses on multiple different experiences to embrace and cultivate the whole person.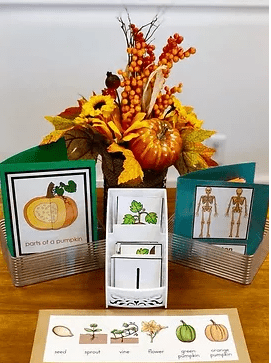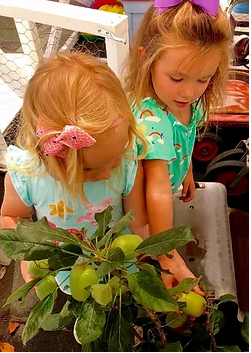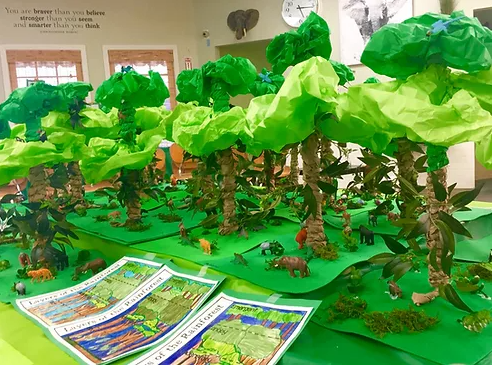 The Whole Person
A Montessori curriculum extends beyond the latest fad or trend in early child development and focuses on the growth and success of the whole person using time-tested, evidence-based educational techniques. Each new trend uses the latest scientific evidence to establish a new and improved curriculum. However, this evidence continues to support Maria Montessori's theories on education. A traditional Montessori curriculum, like the one found at Heritage Montessori, aims to develop each aspect of the child and enhance their individual strengths while also preparing them for bright futures ahead!