A day in the life of a Heritage student
Parents often wonder how learning takes place in an environment where children are free to move around the room and carefully choose their own work. The Montessori environment is carefully prepared each day and is full of beautifully constructed materials that will entice the children to use them. These materials will activate the child's imagination and spark the curiosity within them. At Heritage Montessori, our students receive a well-rounded, authentic Montessori education and in turn, a strong academic foundation.
Please take a moment to learn about a day in the life of each of our students.
8:45-9:00am: The morning drop off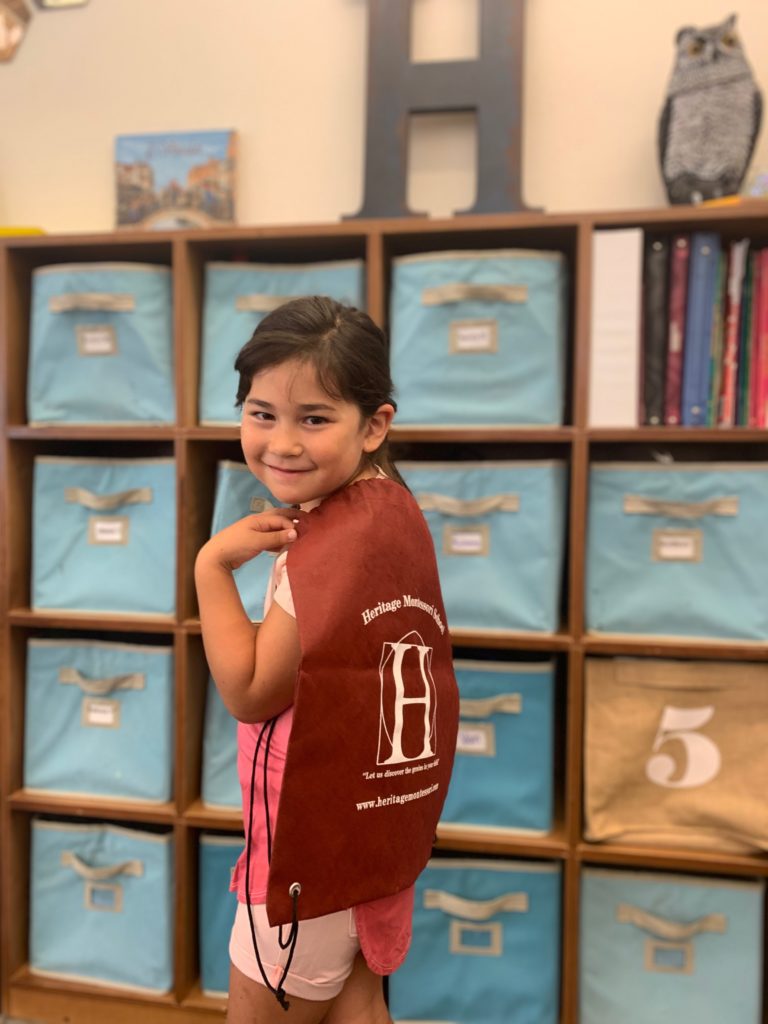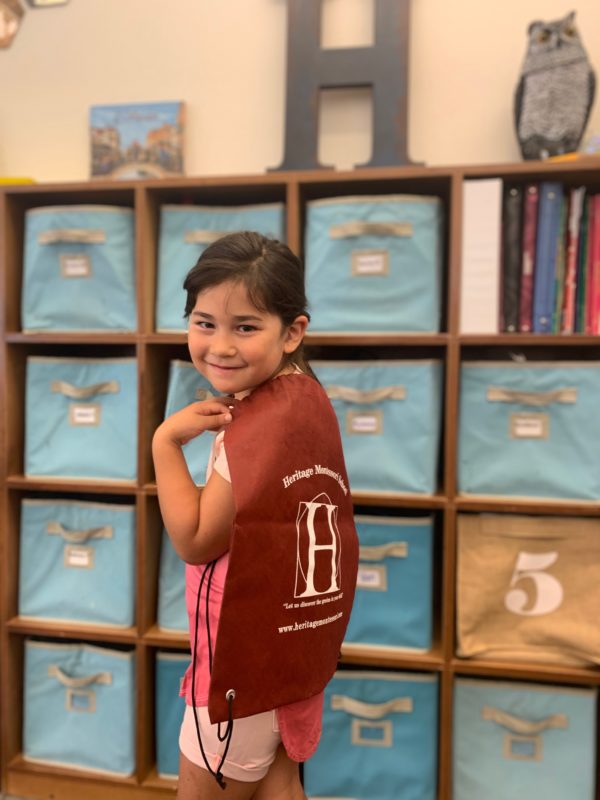 Our nurturing staff awaits to assist your child and give him or her a warm greeting to start their day. We encourage independence with the first hello. Your child will put their belongings away themselves, wash their hands, and join the morning routine before the school day begins.
The day begins with circle time, where the class discusses the calendar, weather, and sing songs, dancing, and greeting new friends.
9:10-11:00am: Montessori Work Cycle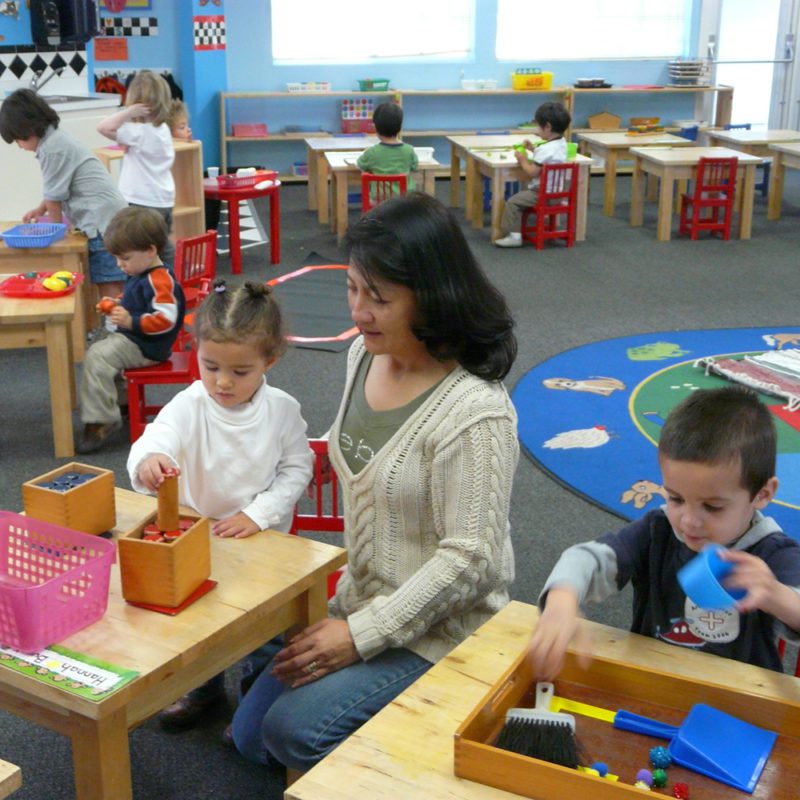 Once circle time is over, the children begin their work period by freely choosing a work of their choice based on the lessons they have already been given. This time is an intriguing experience to witness. Students of all age groups select work from shelves that are kept on small trays and in baskets. One child may carefully carry her work to a table just her size or roll out a rug on the floor to define her work-space. A classmate washes his hands so that he can help to prepare a special snack for his classmates.
Throughout the work cycle, teachers engage in small group lessons and move fluidly and peacefully from student to student, providing lessons and calm reminders of appropriate behavior. A seasoned Montessori teacher interacts with each student and the class as a whole with mindfulness and harmony.
A healthy snack is ready for the children to enjoy at a two-person snack table when they are hungry. At this time, students wash their hands, set the table for themselves with a napkin and plate, sit down and serve themselves. The two children enjoy pleasant conversation about the birds they see outside or perhaps what adventure they had over the weekend. Upon finishing their snack, the children clean up after themselves and ensure the snack table is clean and ready for anyone else who is ready to have snack.
11:00AM-12:00pm: Lunch and Free Play
The children will then enjoy some time outside on the playground for some fresh air and active free time with pre-school appropriate toys.
12:00-2:00PM: Half Day Pick up or Nap Time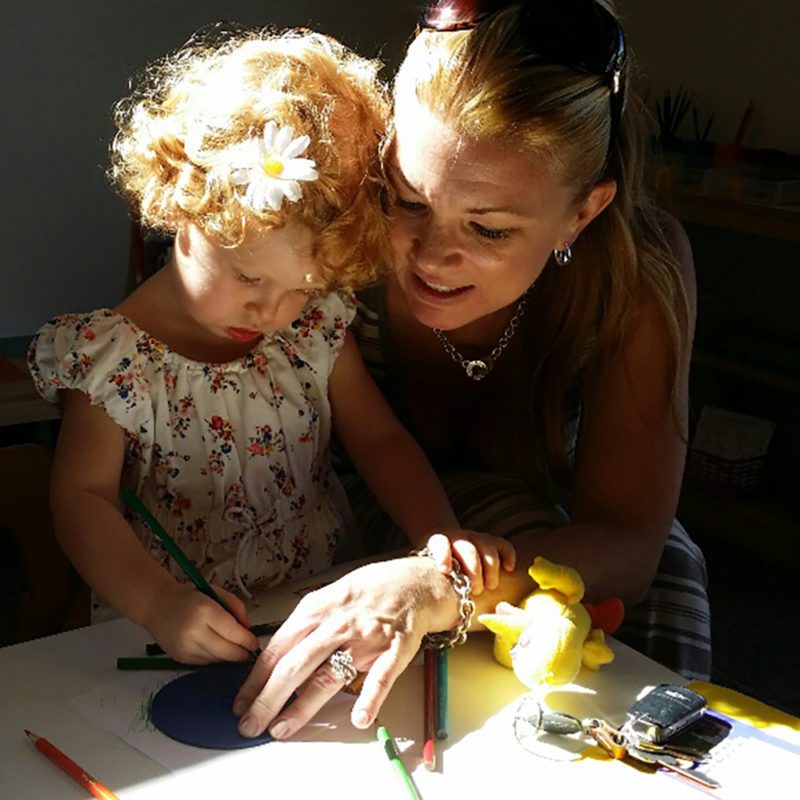 The children who attend the half day session are ready for your arrival.  Children on the full day program will rest and or sleep during this time on custom mats and bedding.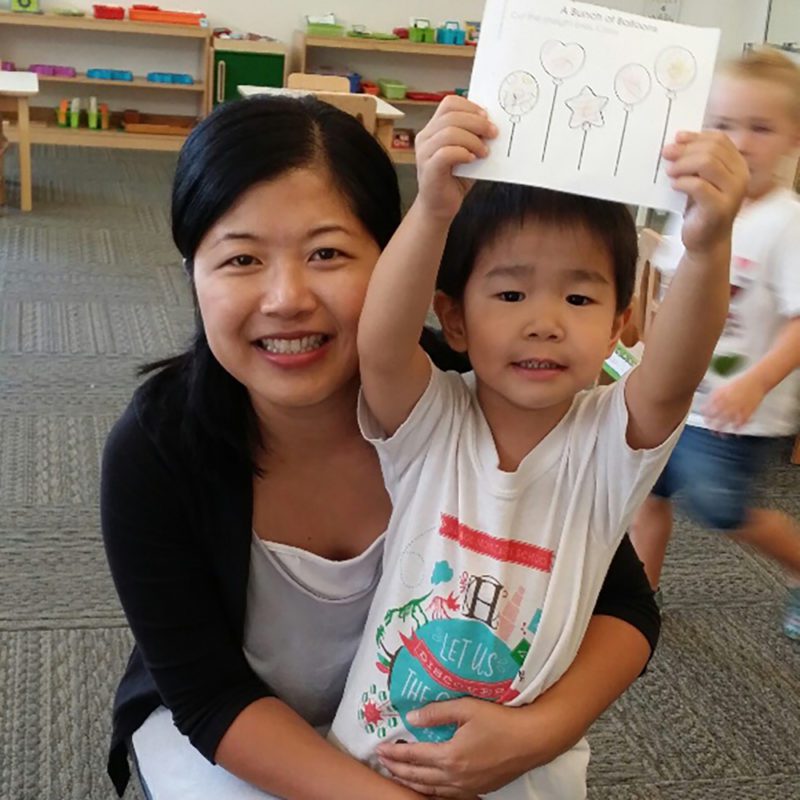 The children that do not participate in our aftercare program have gathered their belongings and ready for pick up.  Children in our aftercare program eat a snack and then participate in an afternoon hour of Montessori.  They can work with their favorite material, get a little extra help from the teacher, or complete a task that they didn't get to finish during the morning session.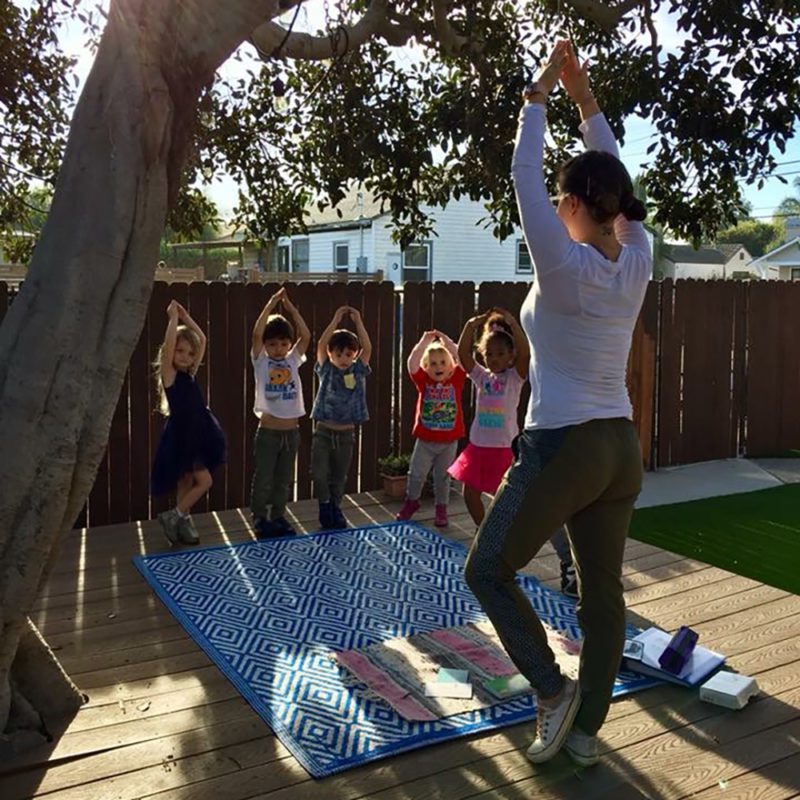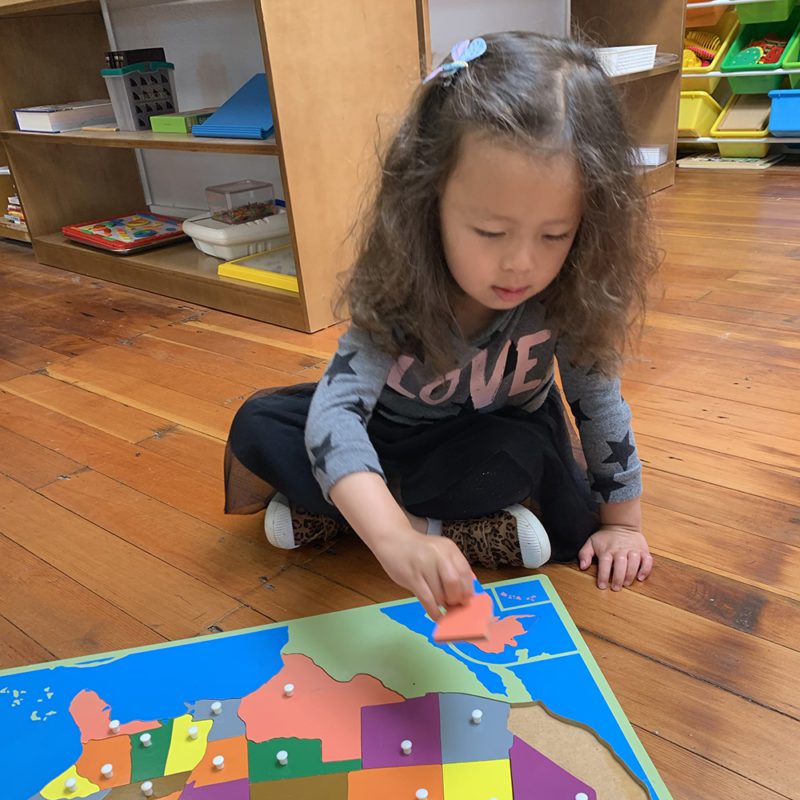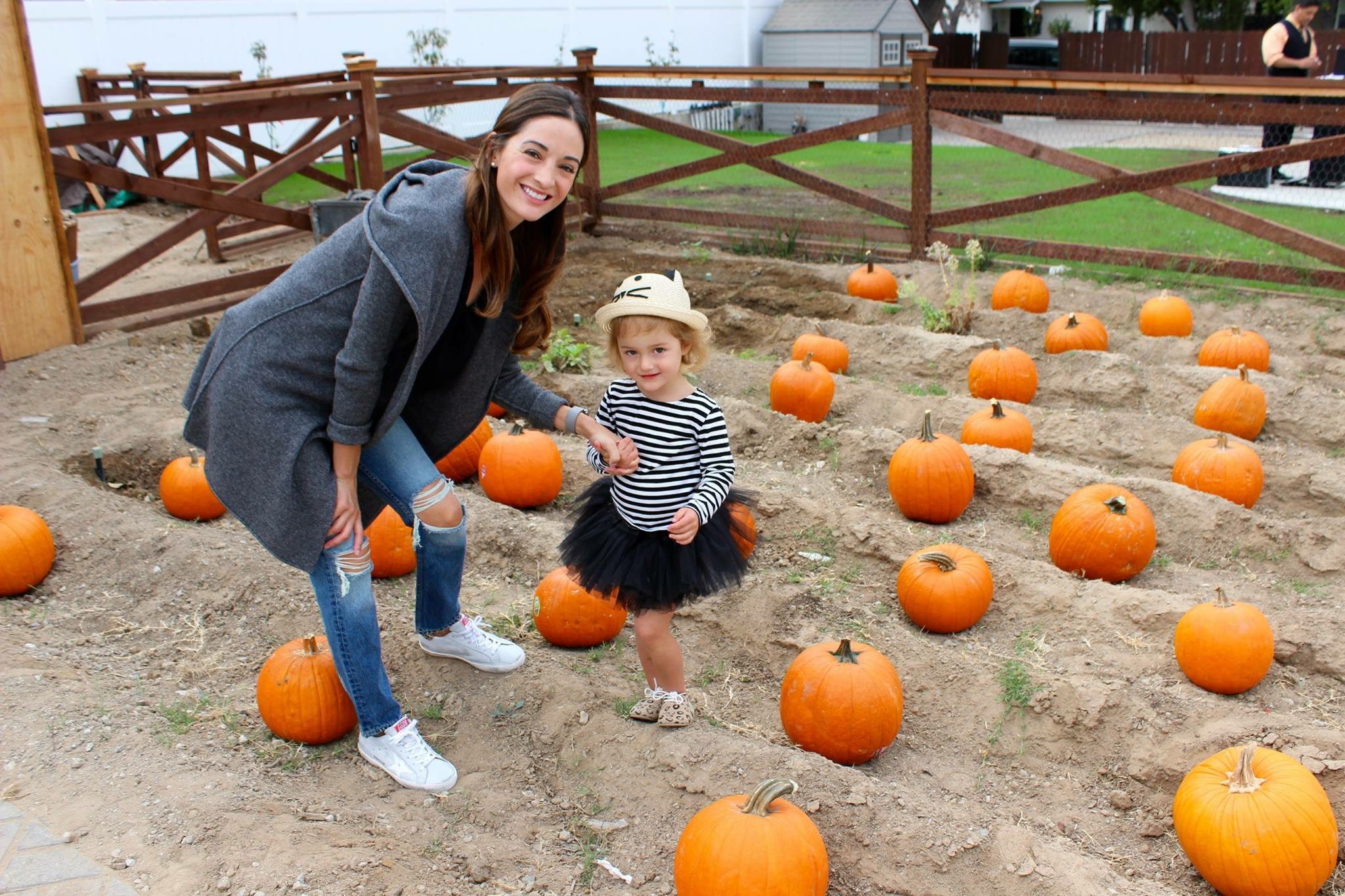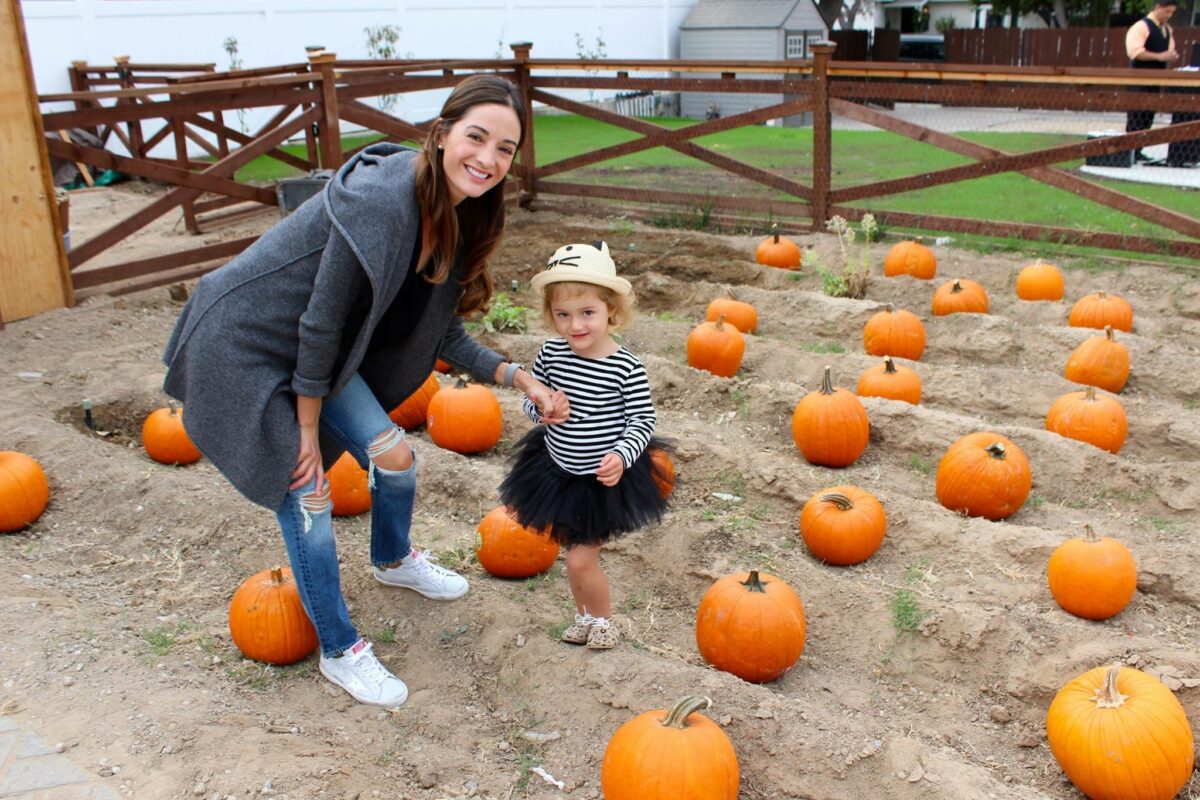 The children engage in structured and unstructured time with activities that rotate every 30 to 45 minutes. Activities include thematic story time, art, free play, yoga, music and movement and more. Though your child may not tell you everything about her day when you pick her up, you can be sure that it was busy and fulfilling. She discovered her independence during snack and clean up time, practiced cooperation and coordination, smiled, laughed and maybe even worked out a disagreement with a friend, and completed her schoolwork and played without differentiating between the two. She has ended her day proud of herself and confident for the next school day ahead.